We all know how overcrowded the Manor can be sometimes; it's not just on festival days that people haveto sit and eat in the corridors. Some are pleased to say that Hertsmere Borough Council is putting forward proposals that could help us expandour facilities in the future. The Council has produced a report,called a Planning […]
We are currently looking for brand-new volunteers to help out for this year's Janmashtami festival, which this year falls on Friday 10th and Sunday 12th August. It is volunteers that make this festival happen- – the largest festival of its kind outside of India. There are many ways you can help and if you didn't […]
Bhaktivedanta Manor School is a unique independent primary school which aims to develop a child's full academic, spiritual and moral potential. We believe in delivering a high standard of education and preparing pupils to become individuals of sound character, behaviour and competence. "Bhaktivedanta Manor is a good school with outstanding provisions for pupils' spiritual, moral, […]
Leading articles in this Newsletter include: The Golder Avatar (Gaura Purnima festival). A Royal Engagement (head brahmacari meets the Queen and the Archbishop of Canterbury). Solar Panels for New Gokul farm. Holi festival photo fun!. A letter from the Campaign Chair of the Vedic Planetarium, Mayapur.
Bhaktivedanta Manor's access road was planned as part of the scheme that would plant a double hedge row and plant trees every 15 metres. The bank that the hedge sits on was the spoil that was moved to make way for the road. As the hedge is now established it is now being lain in […]
The cow and hay barns at the Manor's New Gokul farm have been fitted with solar panels. It is a 50 kw system and it is expected that it will produce about 50,000 kw of electricity a year. "This is a further step towards self-sufficiency at Bhaktivedanta Manor," explained farm manager Shyamasunder das. "There is […]
Srila Prabhupada: We are printing so many books.For spreading this knowledge,that must be distributed. Hometo home, place to place, manto man, this literature must gothere. If one takes one book,at least one day he'll read it:"Let me see what is this book Ihave purchased the other day."And if he reads one line his lifewill be […]
The children at Bhaktivedanta Manor school seize the relatively quiet month of January as an opportunity to visit various local faith communities. They use this time to be shown around various places of worship, ask questions from other religious practitioners, and actively engage in understanding a little bit more of a faith other than their […]
Bhaktivedanta Manor functions 365 days a year. A dedicated team of devotees make it their mission to serve the entire community – through education, outreach, worship and support. TAKE A COURSE Invest valuable time in the study of precious scripture: Bhagavad Gita, Srimad Bhagavatam, Sri Isopanisad & moreEmail: courses@krishnatemple.com JOIN A LOCAL GROUP Uncover your […]
With the arrival of another new year many of us will be girding our loins and making firm resolutions that this will bethe year of change. Grimly determined to shed those unwanted pounds, get in that much needed exercise, or hopefully and more importantly, improve our spiritual practices, we chide ourselves for past failures and […]
LATEST NEWS HEADLINES
ALSO IN THE NEWS
TOVP UK Tour reports, photos, videos
Visit to Avanti School in Leicester, ISKCON London, ISKCON Leicester, Bhaktivedanta Manor and more! HG Jai Nitai Das and the devotees of ISKCON London gave the TOVP team a grand Vaishnava welcome! Huge fund raising event in the Manor. HG Praghosa Das and the TOVP UK team would like to congratulate TOVP facebook page for […]
MORE STORIES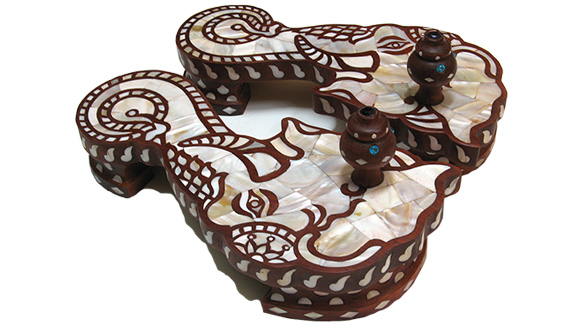 The TOVP UK Tour November 2015
ADVERTISING

Click here to see advertised ISKCON projects and devotee business on this site
Vaishnava Calendar Reminder Service

Reminders sent to your email about upcoming events - Ekadasi, Festivals, etc. Click to subscribe.
MORE NEWS HEADLINES