Janmashtami at Bhaktivedanta Manor
2,587 views
Bhaktivedanta Manor held its huge and famous Janmashtami Festival from Friday 10th and concluding on Sunday 12th August. Like the Olympics, which is not all that far away, the festival attracted people from all cultures and backgrounds, coming together to light a flame of faith and spirituality in an all inclusive way.
The festival was the largest gathering outside India of its kind which provided a colourful taste of mystic India with live stage shows, vibrant costumes, enchanting music, meditation and exotic food set in a picturesque setting with a lake and an ancient woodland.
Janmashtami at Bhaktivedanta Manor attracts people of all backgrounds, including politicians, business leaders, faith representatives and people who would like to learn more about Bhakti.
The event featured hundreds of children with their faces painted blue, many carrying flutes and wearing peacock feathers in their hair, dressing like Lord Krishna as part of the festive spirit.
Another highlight included a flowered walkway through the spiritual gardens. Visitors journeyed through the life and pastimes of Lord Krishna climaxing with a glimpse of the spectacular deity of Krishna decorated with thousands of flowers.
The entire festival was managed and run by 1500 volunteers from the community who gather every evening after work for a month prior to the event and put in countless hours of hard work for the occasion.
The Temple kitchens will be working 24 hours a day to prepare free vegetarian meals of everyone who comes the festival . "It is an ancient tradition to serve food to all who come to Bhaktivedanta Manor," said Ajay Kumar, the festival coordinator and also one of the London Olympic organisers, "we hope that the efforts of 1500 volunteers over many months made everyone's visit memorable."
LATEST NEWS HEADLINES
ALSO IN THE NEWS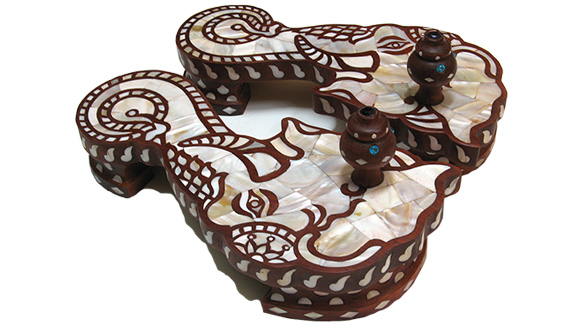 The TOVP UK Tour November 2015
The ToVP International team will be touring the UK from the 18th to the 30th of November 2015. You will be able to receive the moonlike benedictions of Lord Nityananda in the form of his Padukas (shoes) along with Lord Nrsimhadeva's protection in the form of his Sitari (helmet). Jananivasa Prabhu, Ambarisa Prabhu and other […]
MORE STORIES
Temple of the Vedic Planetarium United Kingdom Tour
ADVERTISING

Click here to see advertised ISKCON projects and devotee business on this site
Vaishnava Calendar Reminder Service

Reminders sent to your email about upcoming events - Ekadasi, Festivals, etc. Click to subscribe.
MORE NEWS HEADLINES