Founder and Spiritual Master of Iskcon
10,729 views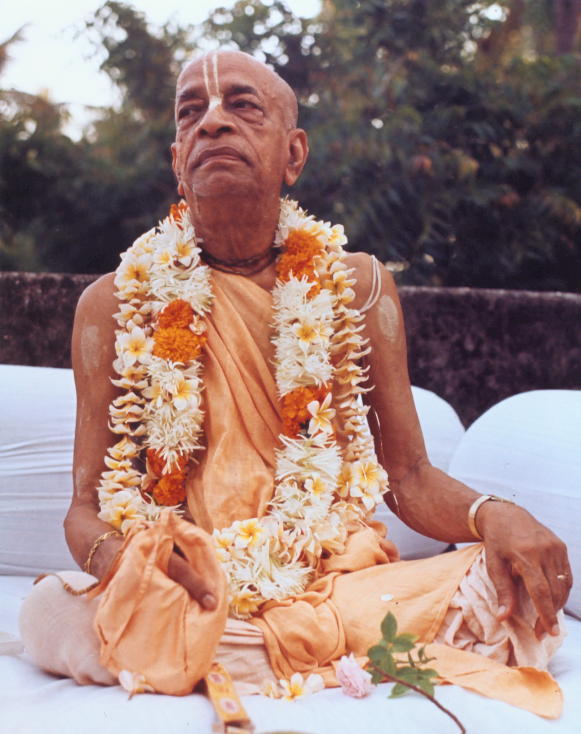 His Divine Grace A. C. Bhaktivedanta Swami Prabhupada
Founder Acarya of the International Society for Krishna Consciousness
His Divine Grace A. C. Bhaktivedanta Swami Prabhupada was born in 1896 in Calcutta, India. His birth name was Abhay Charan and as a family man, he ran a pharmaceutical business in the city.
In 1950, at the age of fifty-four, he retired from married life and devoted much time to his studies and writing. He travelled to the holy city of Vrndavana, where he lived in very humble circumstances in the historic medieval temple called the Radha-Damodara Mandir. He accepted the renounced order of life (sannyasa) in 1959 and was awarded the name Bhaktivedanta Swami Prabhupada. At Radha-Damodara, he began work on his life's masterpiece: a multivolume translation and commentary on the 18,000-verse Srimad-Bhagavatam.
In 1965, at the tender age of 69, Srila Prabhupada (as he was informally known) sailed to the United States in a cargo ship to preach Krishna Consciousness. When he first arrived by freighter in New York City, he was practically penniless. It was after almost a year of great difficulty that he established the International Society for Krishna Consciousness in July of 1966. Under his careful guidance, the Society has grew within a decade to a worldwide confederation of over one hundred temples, schools institutes and farm communities. In the last ten years of his life, in spite of his advanced age, Srila Prabhupada circled the globe twelve times on lecture tours that have took him to six continents. He made over 5000 disciples around the world from a variety of backgrounds and established the Ratha Yatra street festival in most of the major cities of the world.
Srila Prabhupada also wrote over sixty volumes of authoritative translations, commentaries and summary studies of the philosophical and religious classics of India. Highly respected by the academic community for their authoritativeness, depth and clarity, they are used as standard textbooks in numerous college courses. His writings have been translated into twenty languages. The Bhaktivedanta Book Trust, established in 1972 exclusively to publish his books has become the world's largest publisher of books in the field of Indian religion and philosophy. Thus, today Srila Prabhupada is recognised as one of India's greatest spiritual ambassadors of the 20th Century.
LATEST NEWS HEADLINES
ALSO IN THE NEWS
Latest edition of the Bhaktivedanta Manor Newsletter (April 2013)
Radha Mohan Das: Dear prabhus you can view the latest edition of the Bhaktivedanta Manor. The main articles in this edition include: Grand ceremony marks the 40th Anniversary. 40th Anniversary at the House of Lords. Under the Full Moon: Lord Caitanya is born. Mentorship Retreat."Hare Krishna in the Modern World" (new book published by Arktos) […]
MORE STORIES
Launch of 40th Anniversary of Bhaktivedanta Manor at the House of Lords
ADVERTISING

Click here to see advertised ISKCON projects and devotee business on this site
Vaishnava Calendar Reminder Service

Reminders sent to your email about upcoming events - Ekadasi, Festivals, etc. Click to subscribe.
MORE NEWS HEADLINES