Praghosa Dasa: Having spent 32 days in Mayapur from the 1st of February and the last 4 days in Pondicherry (Puducherry) and Auroville. I am now returning to Mayapur for approximately a month, leaving in the second week of April. There was little to deny the ecstasy that most (all?) devotees felt when they arrived […]
The intercalated month of the Vaishnava calendar, known as the Adhika Masa – or 'the extra month' – begins today. This month is a great opportunity for improving your spiritual practice. I just uploaded a short video about it that you can see below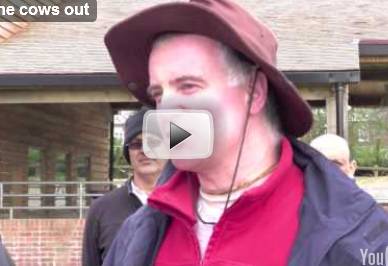 Every year in spring time, March/April, we let all our cows and bulls out, back to the pasturing fields. The cold weather during the winter necessitates keeping the cows indoor so that they keep in good health. The letting out of the cows is a very picturesque sight for the eyes as the cows are […]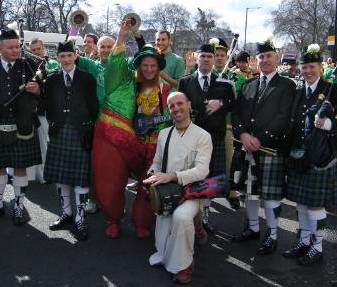 This was the first year the devotees got involved in St. Patrick's day parade London. It was a major success and we plan to bring the Rathayatra cart for next year – with a green canopy. Unfortunately our movie is not the best, as it does not give credit to the first class sound of […]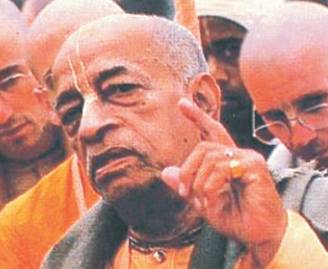 I came across a beautiful simple story published sometime back in "Bhagavaddarshan" (BTG in Telugu- South Indian language). The name of the story was Father's advice". I sincerely think that it is very relevant to caring and gives inspiration to all readers about the present subject matter that is caring for devotees. The story as […]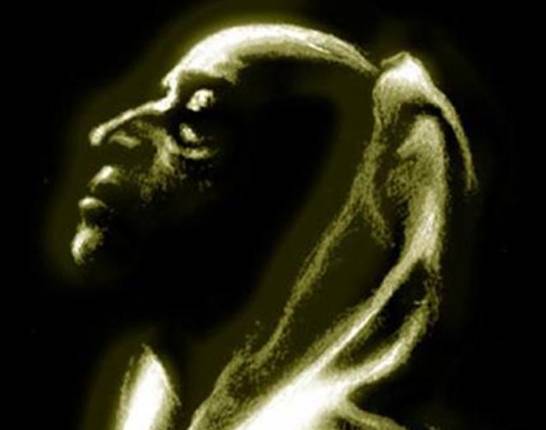 ISKCON's Governing Body Commission has just released a forty-page document that clarifies the relationship between Srila Prabhupada—ISKCON's founder—and His Holiness Narayana Maharaja, a prominent leader of the Vaishnava group the Gaudiya Math. The document follows up a meeting between Narayana Maharaja and several senior members of the GBC back in October 2009 at the sacred […]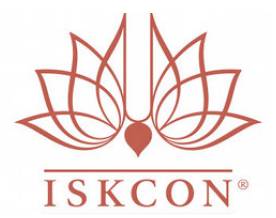 Iskcon Governing Body Commission Society. Minutes Of The Annual General Meeting. Sri Mayapur Dham, February 6 – 17, 2010. GBC Officers and Members. Zonal Assignments for GBC Members. Sannyasa Waiting List. Reaffirmation of Ministries and Standing Committees. Categories of GBC Resolutions. Minimum Standards for Guru Approval. Reestablishment of the ISKCON Interfaith Commission.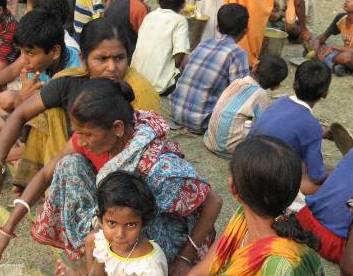 Ever since my experience a few years ago with Mahasrngha prabhu I had wanted to again go on a prasadam distribution excursion from Sri Dham Mayapur. I had known for quite some time that Shastra prabhu was more or less going out daily with his team on Harinam to the surrounding villages so I also […]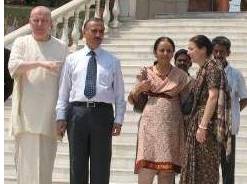 On Sunday the 21st of March the new Chief Justice for West Bengal visited Sridham Mayapur. Mr Justice Mohit Shantilal Shah assumed his new role on Christmas day last so he is only in the role for 3 months but none the less was eager to visit ISKCON Mayapur. He arrived along with his wife […]
LATEST NEWS HEADLINES
ALSO IN THE NEWS
Second ISKCON UK National Convention takes place
Mina Sharma – ISKCON UK National Head of Media and Communications On Saturday 1st October, the second ISKCON National Convention took place at the newly renovated temple in Leicester, bringing together over a hundred devotees from across the UK. Organised to promote one UK yatra, and encourage a mood of unity, cooperation, trust and positive […]
MORE STORIES
HG Praghosa dasa GBC invites you to the ISKCON National Convention 2016 1st Oct  – Book Online Now
ADVERTISING

Click here to see advertised ISKCON projects and devotee business on this site
Vaishnava Calendar Reminder Service

Reminders sent to your email about upcoming events - Ekadasi, Festivals, etc. Click to subscribe.
MORE NEWS HEADLINES