Hare Krishna Chariot Festival – London
2,168 views
A large crowd of Hare Krishna devotees pulled three giant chariots through central London from Hyde Park to Trafalgar Square chanting and dancing in the annual Rathayatra Chariots Festival.
The Rathayatra Chariots Festival in London over the years has grown to be a very large event, with more than a thousand devotees pulling the three giant chariots through the streets from Hyde Park to Trafalgar Square, chanting Hare Krishna and dancing.
Rathayatra started at the Jagannatha temple in Puri, Orissa on the Indian east coast, which was built around a thousand years ago, though the festival may be older. It celebrates the time when Krishna grew up on earth and when he became a great lord moved away from his childhood friends. These cowherds visited him and tried to kidnap him and take him back to their village on a cart.
Three deities are worshipped in the temple at Puri, and each is carried on a chariot. They are Krishna in the form of Jagannatha, his half-sister Subhadra, and Balarama her brother.
Jagannath means 'Master of the Universe' and his name and the chariots in the festival give us the word "juggernaut".
The chariot festival first came to the west to San Francisco in 1967, and was brought to London by a small group of disciples from the International Society for Krishna Consciousness (better known as the Hare Krishna) two years later. An effigy of the founder of ISKCON, A.C. Bhaktivedanta Swami Prabhupada (1896-1977) is also carried on one of the chariots in the festival.
Source: http://www.demotix.com/news/1284223/hare-krishna-chariot-festival-london
LATEST NEWS HEADLINES
ALSO IN THE NEWS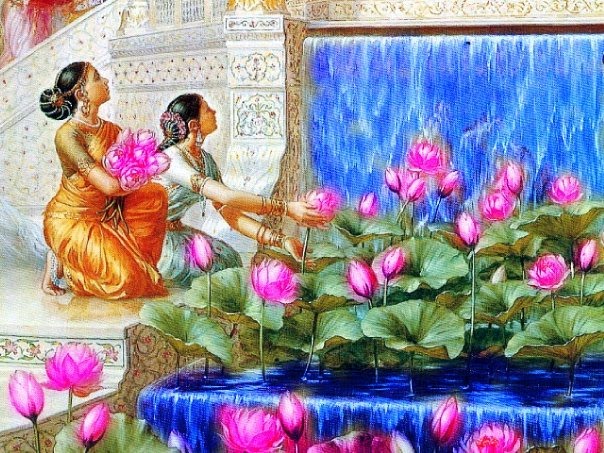 "Back to Godhead" means Back to Godhead
Recently, a devotee shared their perspective on the perpetual "fall of the jiva" question. The devotee's position is this: the Bhagavada Gita says once we go back to Godhead we never return, their Guru confirms this, and those who disagree are guilty of philosophical deviation. I had previously formed my own opinion about the jiva […]
MORE STORIES
Devotees For A Morning!
ADVERTISING

Click here to see advertised ISKCON projects and devotee business on this site
Vaishnava Calendar Reminder Service

Reminders sent to your email about upcoming events - Ekadasi, Festivals, etc. Click to subscribe.
MORE NEWS HEADLINES