The Universal Laws of Leadership- Bhismadevas' instructions to Yudhisthira
2,237 views
The Universal Laws of Leadership- Bhismadevas' instructions to Yudhisthira
with Bhuta Bhavana das
Bhishmadeva: "Some of the most intricate knots of the mysteries of the universe are wrapped up in leadership. It is not easy to rule well, and a king's one worldly duty is to rule well…"
There are tens of thousands of books printed on leadership, but the science of leadership is known by a very rare few. To those who have attained those principles from the source of all leaders, Krishna, that understanding will be perfect, and perfect means powerful.
Everyone is a leader in some sense of the term, because everyone exerts an influence that others will have to deal with.
Beyond the speculation of those who think they know, and those who are experimenting to discover what makes leadership work, we have the leadership teachings of Bhismadeva, authorised by Krishna Himself, to instruct Maharaj Yudhisthira as he prepares to take the position of emperor. This dialogue is therefore one of the earliest, most insightful and penetrating treatise on leadership known to humankind. These points constitute the fundamental elements of real leadership. This workshop will be an exploration of those principles of leadership as given by the great personality Bhismadeva, for the enlightenment and application of all participants.
We are fully confident that contemplative attendees will be able, through this workshop, to better understand what makes leadership work and how they can be better leaders in their sphere of influence. Attendees will gain a deeper appreciation of the importance and power of leadership as it applies to themselves and their endeavours.
If you have any interest in gaining a superior understanding of, and therefore improving your leadership ability, this workshop is for you.
Date and Time: 4th December, 10am – 1:30pm
Course Fee: £10
Venue: Manor Theatre
Class size is limited for the course. Please make sure that you book ahead by emailing cvs@krishnatemple.com or calling 01923851010.
LATEST NEWS HEADLINES
ALSO IN THE NEWS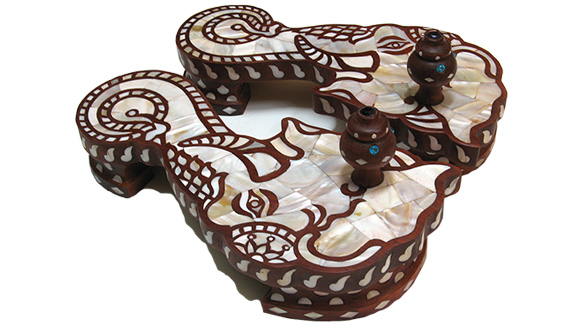 The TOVP UK Tour November 2015
The ToVP International team will be touring the UK from the 18th to the 30th of November 2015. You will be able to receive the moonlike benedictions of Lord Nityananda in the form of his Padukas (shoes) along with Lord Nrsimhadeva's protection in the form of his Sitari (helmet). Jananivasa Prabhu, Ambarisa Prabhu and other […]
MORE STORIES
Temple of the Vedic Planetarium United Kingdom Tour
ADVERTISING

Click here to see advertised ISKCON projects and devotee business on this site
Vaishnava Calendar Reminder Service

Reminders sent to your email about upcoming events - Ekadasi, Festivals, etc. Click to subscribe.
MORE NEWS HEADLINES