Farm Conference 2011 tue 10th to 12th of May
3,887 views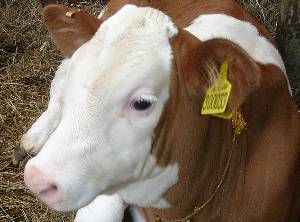 Dear Maharajas and Prabhus,
Please accept my humble obeisances. All Glories to Srila Prabhupada.
I am happy to announce that the fourth European farm conference will be held at Bhaktivedanta Manor on the 10th, 11th, and 12th of May 2011. This conference is for those who are actively involved with farming, cow protection, agriculture, fund raising for them, forestry, rural developments and those who wish to support them.
We would like to invite your interest or your suggestions of who you would recomend to participate in this conference. We usually have about 30+ persons attending each conference.
As well as some very interesting presentations there will be some hands on workshops with ox working and cows.
This year the conference is three days after the suggestions from last year. Two days will be hosted at Bhaktivedanta Manor and one day will be hosted at Hugletts farm run by wenda and her partner Mathew who have been running a cow protection project since the nineteenninties.
These conferences have been a source of inspiration for those involved with all things rural as well as a place to gain new ideas and share experiences.
Please can you write to me with your interest in participating or recomending a person to participate in this conference.
For those who are from the eastern countries of europe I welcome any suggestions with contact details of devotees involved with farming.
More details to follow.
ys syamasundara dasa ISKCON European Minister for Cow Protection and Agriculture