Students brave the snows to get their presents from the Santa clauses of Matchless Gifts!
8,410 views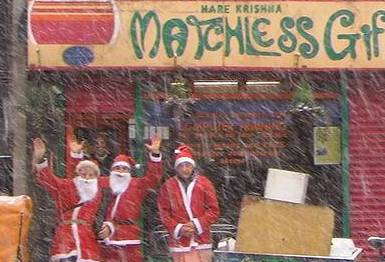 Friday 17 December. What is the best present that Santa Clause could ever give. Answer: Krishna in the form of His Holy name, books and prasad.
Over 700 students get a full plate of Krishna prasad daily at two London Universities.