Headteacher Hunt
3,240 views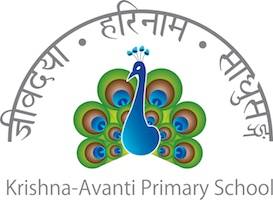 The I-Foundation – the education charity behind Leicester's first Hindu state school, which is due to open next September – has launched a global hunt for a head teacher.
To attract the very best candidates, the group is offering an extremely competitive package to become the first headteacher of the Krishna-Avanti Primary School (Leicester), although it is confident that the challenge of developing the UK's first cross-community Hindu faith school (half the children will be selected on non-faith criteria) will in itself appeal to many outstanding educational leaders.
Heading up the search is the Project Director, Pradip Gajjar, a specialist in learning and development, who has been working on the project for the past three years. He is backed by a team including some of the Hindu community's leading business people and entrepreneurs, and experts in education and charity.
Pradip says:
"The opportunity to shape a school from the very beginning is likely to be hugely appealing. We are casting our net widely because we want to attract the very best candidate regardless of where they live. So while we certainly welcome and encourage applications from home-grown candidates – including from Leicester itself – we also want to learn what we can from successful schools abroad and ensure that no strong candidate is excluded merely as a result of an accident of geography."
Adverts will be appearing in educational publications later this week, as well as in national and regional newspapers, on-line and on international recruitment sites.
The Leicester primary school will draw heavily for its ethos, curriculum, teaching and leadership on the success of its sister school, the voluntary aided Krishna-Avanti Primary School (KAPS) in North West London, which opened in 2008 and moved into its own-award winning building last year. KAPS was recognised as having "many outstanding features" in its first Ofsted report conducted earlier this year.
ENDS
For further information please call Ben Rich on 07713 509134 or email ben@benrich.co.uk
http://www.tes.co.uk/JobDetailsgold.aspx?ac=2932132&qry=keywords%3dkrishna+avanti%26parametrics%3dJOBCATEGORYCODE|10479%26PageNo%3d1&cur=1&rslt=1&UK=true
NOTES
The Krishna-Avanti Primary School Leicester is expected to open in September 2011. It is to be located in Evington and will provide 420 places for children aged 4-11 years old. The school will open year on year, offering sixty places in its initial intake.
The I-Foundation's Directors expect to submit a business plan to the DfE over the next month to win final approval as one of the first wave of parent-promoted ("free") schools introduced by the Coalition Government.