Latest GBC Thoughts On…..
3,369 views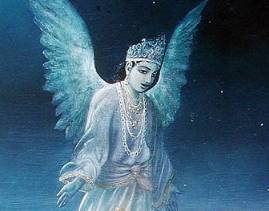 While our acaryas glorify the exemplary personalities from scripture famed for their successful or failed attempt—Junior Haridasa's suicide after disappointing Sri Caitanya Mahaprabhu, Sati's suicide due to the dishonor shown her husband, and Raghunatha Dasa Goswami's repeated attempts at suicide due to being unable to bear the pain of separation from Lord Caitanya—they are rare and exceptionally advanced personalities whose behavior is not to be mimicked by those who are emotionally and mentally disturbed by the pangs of material life.
Thus, while Srila Prabhupada refers to Srila Raghunatha dasa Goswami's suicidal leap from Govardhana as "a system of suicide especially performed by saintly persons," he forthrightly rejects the notion of suicide as a solution to material suffering:
"A confused, frustrated man cannot get relief by committing suicide because suicide will simply lead him to take birth in the lower species of life or to remain a ghost, unable to attain a gross material body." (SB 4.26.10)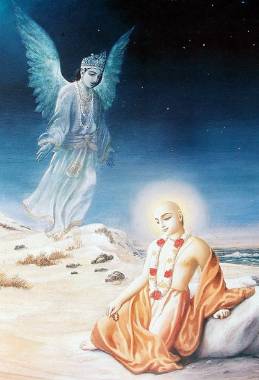 While it is certain that a devotee who has sincerely served the Lord will not suffer the same material fate as a non-devotee, still it is clear that suicide is only an option for the saintly devotees suffering extreme vipralambha-bhava, or those afflicted by the mode of ignorance and the gross material energy. Sri Caitanya Mahaprabhu made it clear to Sanatana Goswami that one cannot attain Krsna by taking his own life, and were it possible to do so, He would willingly give up millions of bodies without a moment's hesitation, telling Sanatana Goswami,
"Krsna is attainable by devotional service. There is no other means for attaining Him." (Antya 4.55-56)
LATEST NEWS HEADLINES
ALSO IN THE NEWS
ISKCON UK's First National Convention
Dear Devotees, Friends and Supporters,In celebration of the glorious 50th Anniversary of ISKCON, we are holding the first ever UK National Convention. This will be a free one day event on Saturday the 22nd August 2015 and the main theme will be glorification of Srila Prabhupada. The venue will be Granby Street ISKCON Leicester. We […]
MORE STORIES
Sabbatical Course Bhaktivedanta Manor
ADVERTISING

Click here to see advertised ISKCON projects and devotee business on this site
Vaishnava Calendar Reminder Service

Reminders sent to your email about upcoming events - Ekadasi, Festivals, etc. Click to subscribe.
MORE NEWS HEADLINES