ISKCON Hare Krishna Devotees Persevere after Loss of Temple
4,784 views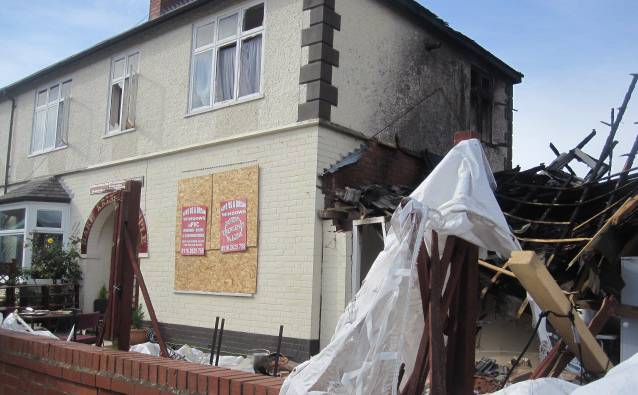 On 3rd September there was extensive media coverage regarding the ISKCON Hare Krishna temple on Thoresby Street, Leicester having suffered a massive explosion. The cause of the explosion has now been confirmed to be a gas leak in the kitchen area.
*The latest information on the story is as follows*
A third of the temple building is demolished and the rest has been severely impacted throughout. At present they are unsure of the extent of structural damage and if the property will indeed be functional again.
The ISKCON Hare Krishna community in Leicester, and indeed across Britain and the world, are shocked and devastated by what has happened. The Leicester devotees are currently without a permanant place to congregate for worship and there is great uncertainty. They are, however, coming together for prayer and reflection on what has transpired, at congregation homes and collectively on the streets of Leicester.
At present there is a palpable sense of relief that no one was hurt and that the sacred deities from the temple shrine were unharmed in this devastating incident.
Temple President, Pradyumna das comments, "I am relieved to say that the 30 devotees who were inside the temple managed to vacate the building before the main explosion. Looking at the devastation throughout the building it truly is a miracle that our worshipable deities on our main shrine were unharmed. The deities are being temporarily taken care of at the home of a devotee. We've gratefully received messages of support and prayers from all over the world, which gives us great strength and courage to be resilient at this time and to look forward to plans for rebuilding our temple in the near future. The support from the local Hindu community leaders and other faith leaders has been overwhelming and we are greatly appreciative of all their support and welwishes.
"Our neighbours deserve a special mention, they have been outstanding in their support during and in the aftermath of the incident, they provided invaluable comfort and reassurance to those who were impacted, we have been overwhelmed with their outpouring of neighbourly love.".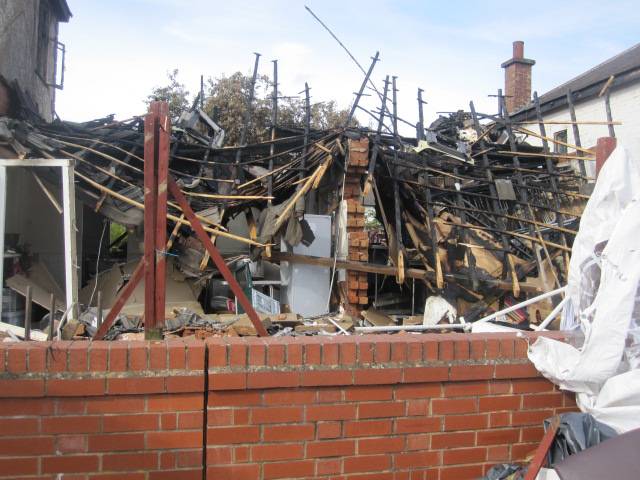 Spokes person for the ISKCON Leicester Community, Nimai devi dasi who was present at the temple with her two young children at the time of the explosion says; "Our community has been shaken to the core by this incident however we believe everything happens for a good reason although we are unclear what that reason is at present, we have faith that with united prayer things will become clearer".
*Editor's Notes*
For more information: www. iskconleicester. org
For Media enquries please contact:
Nimai devi dasi Tel: 07974677170 Email: info@iskconleicester.org