ISKCON Pandava Sena
5,293 views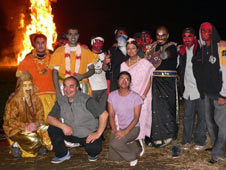 Curious about spirituality but tired of religious dogma?
Inquisitive about God and what the supreme personality may be like?
Looking for a solution to the frustration experienced in this world?
Wondering if ancient wisdom has anything relevant to say about life today?
Persuaded by science and opposed to blind faith?
ISKCON Pandava Sena (IPS) is a dynamic youth group known for making spirituality fun and for helping youth to develop deeper understandings about life. Click http://www.psena.com/ to find out more.