Spirituality & Fun
2,046 views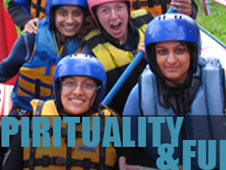 A 'spiritual youth group'? What does that mean? What do you get up to? Do you sit on the floor of a temple and recite chants for hours and deprive yourselves of food, water and sleep?
Not quite. We get up to all sorts. Our annual summer trips take more than a hundred of us to European destinations and really put the fun into spirituality. We're arranging festivals, interactive sessions to discuss philosophy, and music programmes that make you dance. We cook, play instruments, decorate. We put together displays, act, and produce music CDs.
We organise our activities ourselves, and we make sure we do it our way. We can probably make use of whatever your talents are. Even if you think you don't have any skills to contribute, have a look through our list of activities and let us know what you find interesting or what skills you'd like to develop. There's always plenty going on, and you can get involved.
It doesn't matter what your background is. You're bound to have a great time with us. Some people get hooked on the delicious food at all our events.
Others like the music or the fine company. Hundreds of youth are involved at each of our events. We're a huge group of friends who support each other through good times and bad.
Spirituality doesn't mean that you shouldn't have fun. We believe that Lord Krishna is the supreme enjoyer and that in our natural condition we are completely blissful, more so than we can ever imagine. The friendships we have in ISKCON Pandava Sena (IPS) help us experience this in an enjoyable way.
LATEST NEWS HEADLINES
ALSO IN THE NEWS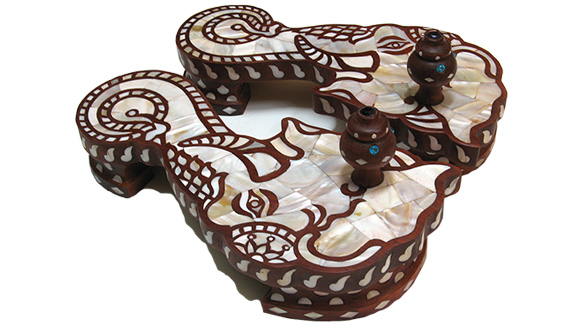 The TOVP UK Tour November 2015
The ToVP International team will be touring the UK from the 18th to the 30th of November 2015. You will be able to receive the moonlike benedictions of Lord Nityananda in the form of his Padukas (shoes) along with Lord Nrsimhadeva's protection in the form of his Sitari (helmet). Jananivasa Prabhu, Ambarisa Prabhu and other […]
MORE STORIES
Temple of the Vedic Planetarium United Kingdom Tour
ADVERTISING

Click here to see advertised ISKCON projects and devotee business on this site
Vaishnava Calendar Reminder Service

Reminders sent to your email about upcoming events - Ekadasi, Festivals, etc. Click to subscribe.
MORE NEWS HEADLINES