Welcome to the IES national office
4,708 views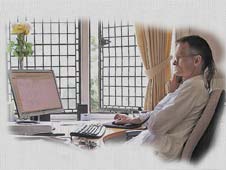 Welcome to the IES national office, based in Oxford.
ISKCON Educational Services is a long-standing member of the Religious Education Council for England and Wales (see 'Links' tab above).
We offer guidance on all aspects of teaching about Hinduism, and otherwise representing its diverse teachings, practices and traditions.
We advise students, teachers, RE advisers and consultants, other RE and RS specialists and governmental departments.
We also work with major Religious Education publishers, especially is helping select authors and consultants.
In the event that we are unable to offer direct advice, we put you in touch with other experts specialising in Hinduism and education.
Our address is:
ISKCON Educational Services,
c/o Mandala Education,
15 Harcourt House,
Rewley Road,
Oxford OX1 2RA
Your contact is: Rasamandala Das
You can contact him on: tel: 01865-207937
Mob: 07726 849907
email: rasamandala.acbsp@pamho.net