Over the weekend of 12th and 13th February, over 100 members of ISKCON Pandava Sena (IPS) took part in the group's first mentorship retreat at Buckland Hall, nestled in the Brecon Beacons in Wales. Sacinandana Swami in front of Buckland Hall During the two days, members of the group from Birmingham, Leicester as well as […]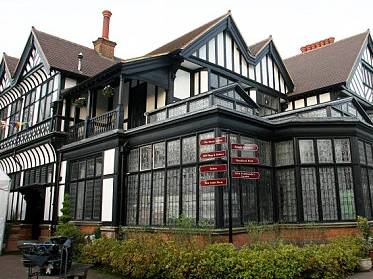 Over the past year Bhaktivedanta Manor has conducted a Review of all of its activities by speaking to a breadth of devotees across its key community groups – the review, headed up independently has been a project that has unfolded into a wide ranging review of the practices at the temple and feelings of devotees […]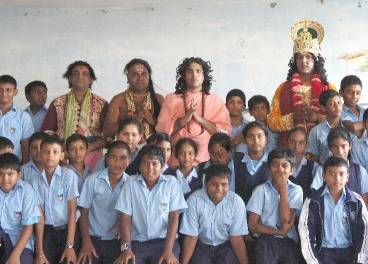 In January members of the Bhaktivedanta Players were invited to Mauritius to perform 12 devotional plays in 8 different venues, with paying audiences ranging from 400 – 1000. The island is known for its love of drama so the Players' arrival created a sense of excitement. The events received extensive media coverage, including being shown […]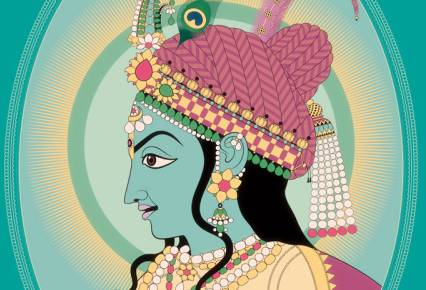 An exclusive event in Bhaktivedanta Manor's Theater this February 9th will launch the Vaishnava Arts Council UK (VAC), which aims to represent British devotee artists, and connect them with each other and with potential clients. About forty devotees representing various areas of the arts will attend, including writers, musicians, actors, dancers, film-makers, producers, fine artists, […]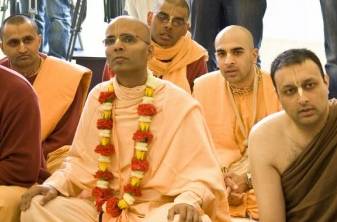 His Holiness Bhakti Rasamrita Swami completed his B.E. from M.S University Baroda, MBA from Bombay University. Inspired by the teachings of His Divine Grace A.C. Bhaktivedanta Swami Prabhupada, he decided to dedicate his life for propagating the message of Bhagavad Gita and joined ISKCON. He was initiated by the spiritual name His Grace Devamrita Dasa. […]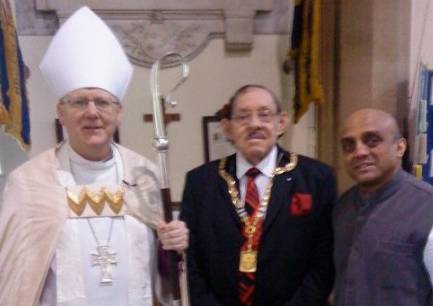 At Three Rivers District Council Civic Service. Srutidharma das, the temple president of Bhaktivedanta Manor, met the Right Reverend Dr Alan Smith the Bishop of St Albans, Councillor Ron Spellen and other dignitaries at Three Rivers District Council's Civic Service at the Church of St Mary the Virgin.
LATEST NEWS HEADLINES
ALSO IN THE NEWS
ISKCON UK National Convention 2016
When: Saturday, 1 October 2016 from 09:30 to 17:00 (BST) Where: ISKCON Leicester Temple – 31 Granby Street, Leicester, LE16EJ, United Kingdom. "In order to secure your place at this year's convention please register FREE at https://uknationalconvention2016.eventbrite.co.uk NOW (please note registration on the day £5 admin donation, online registration closes 10th September, Limited spaces)"
MORE STORIES
50th Anniversary Garden Opening and Dedication to Srila Prabhupada and his Disciples
ADVERTISING

Click here to see advertised ISKCON projects and devotee business on this site
Vaishnava Calendar Reminder Service

Reminders sent to your email about upcoming events - Ekadasi, Festivals, etc. Click to subscribe.
MORE NEWS HEADLINES