Karuna Bhavan
25,526 views
Sri Sri Khoda-Nitai Mayapura-sasha
ISKCON Scotland is based in Karuna Bhavan, Lesmahagow, which is between and slightly south of Edinburgh and Glasgow. The devotees preach throughout Scotland and Northern England, distributing books and running Namma Hatta programs and occasional festivals.
The scottish devotees are famous for their 'GOURANGA!' campaign.
Gouranga (the Golden one) is a name of Sri Caitanya Mahaprabhu, an incarnation of Sri Krishna who preached the glories of the holy name (Hare Krishna) throughout India 500 years ago. The sound of 'Gouranga' is extremely potent spiritually, just like the Hare Krishna mantra, and whoever hears or chants this name becomes liberated.
Apart from the books of Srila Prabhupada, ISKCON Scotland can also supply various 'Gouranga!' branded merchandise such as mugs, toys and CDs.
Note: 'Gouranga' is the Scottish spelling of 'Gauranga'.
Registered Charity No. SC001127
ISKCON Karuna Bhavan
Bankhouse Road,
Lesmahagow, Lanarkshire, ML11 0ES
Scotland
Phone: +44 (0)1555 894 790
Email: karunabhavan@aol.com
LATEST NEWS HEADLINES
ALSO IN THE NEWS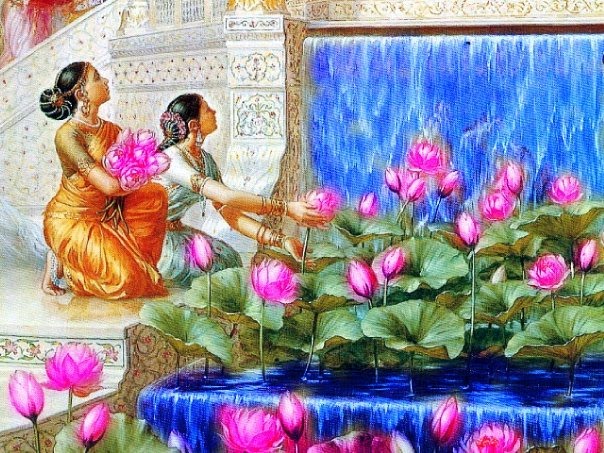 "Back to Godhead" means Back to Godhead
Recently, a devotee shared their perspective on the perpetual "fall of the jiva" question. The devotee's position is this: the Bhagavada Gita says once we go back to Godhead we never return, their Guru confirms this, and those who disagree are guilty of philosophical deviation. I had previously formed my own opinion about the jiva […]
MORE STORIES
Devotees For A Morning!
ADVERTISING

Click here to see advertised ISKCON projects and devotee business on this site
Vaishnava Calendar Reminder Service

Reminders sent to your email about upcoming events - Ekadasi, Festivals, etc. Click to subscribe.
MORE NEWS HEADLINES