London Bhaktivedanta Academy for Cultural Education
2,429 views
On the 29th December Bhakti Rasamrita Swami was the special guest to officially open the first London BACE, Bhaktivedanta Academy for Cultural Education, a house where full-time students can cultivate Krishna-Consciousness whilst meeting the demands of their respective universities.
The idea came from Ananda Caitanya das, Jankinath das and Ghanashyam Priya das, monks from Bhaktivedanta Manor who all saw the success these student houses are having in Mumbai, India and wanted to replicate it here. They regularly visit the place, located in the heart of Camden Town, to inspire the boys and discuss how to preach at the Krishna Consciousness Societies (KCSocs) around London.
The nine boys who live there have five floors of apartment to enjoy including a view of the London skyline from the roof, fibre optic internet for their study and their very own Gaura-Nitai deities which they worship daily. Shiv Dattani, who works for KPMG, said "One of the best things about the house is we can all chant our japa early together before we go out for the day and when we come back we have a home-cooked meal waiting for us made by a devotee from Radha-Krishna temple, London!"
On the day the official opening Bhakti Rasamrita Swami spoke about the importance of cultivating good character as devotees in society; acting with responsibility and behaving like gentlemen with the boys new found freedom from living independently from their parents. He also mentioned how deeper friendships and relationships within the house will keep our characters strong and subsequently named the house "Govardhan" telling the boys to become rock-solid in spiritually and their studies simultaneously.
It is planned to open more of these student houses around London creating more places available for working professionals and university students.
LATEST NEWS HEADLINES
ALSO IN THE NEWS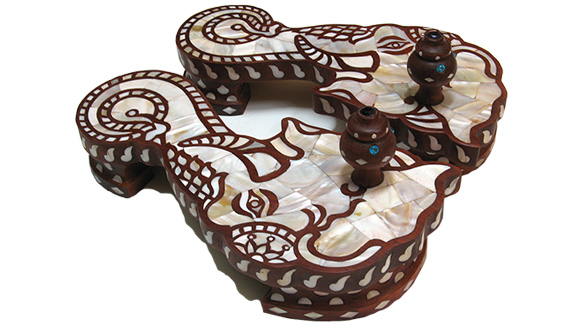 The TOVP UK Tour November 2015
The ToVP International team will be touring the UK from the 18th to the 30th of November 2015. You will be able to receive the moonlike benedictions of Lord Nityananda in the form of his Padukas (shoes) along with Lord Nrsimhadeva's protection in the form of his Sitari (helmet). Jananivasa Prabhu, Ambarisa Prabhu and other […]
MORE STORIES
Temple of the Vedic Planetarium United Kingdom Tour
ADVERTISING

Click here to see advertised ISKCON projects and devotee business on this site
Vaishnava Calendar Reminder Service

Reminders sent to your email about upcoming events - Ekadasi, Festivals, etc. Click to subscribe.
MORE NEWS HEADLINES